Modern Masters Marquee
Art Evolution is proud to present the "Modern Masters Marquee" featuring artists from around the World. Our presentation includes artworks by Picasso, Dali and Chagall but include artworks in every price point, style and subject matter. Most of the artworks are exclusive to Art Evolution and represent just a glimpse of our overall selection which can be seen by browsing this website.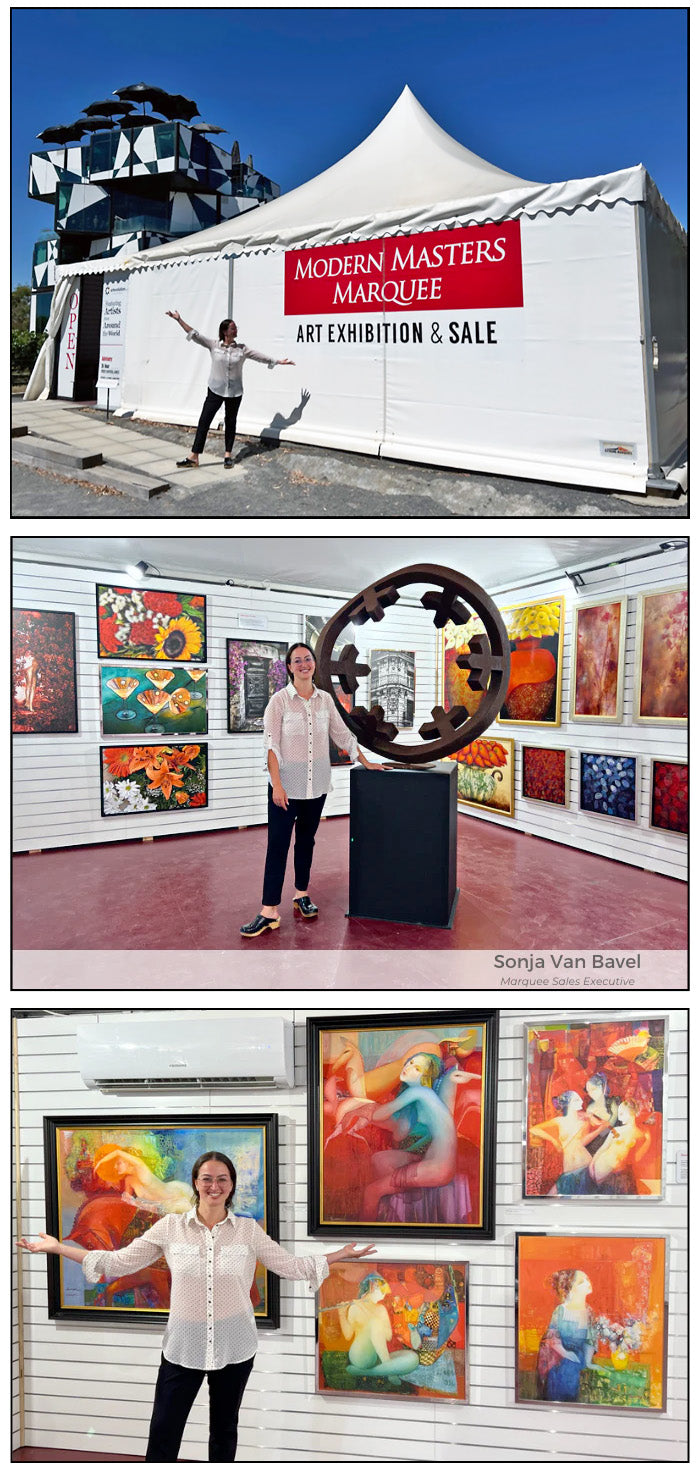 Visit the Marquee at The d'Arenberg Cube
Collapsible content
The Marina Picasso Exhibition

Born in 1950, Marina Picasso is the granddaughter of Pablo Picasso. Marina inherited a collection of Picasso paintings, some of which have been made available as limited edition hand-pulled, hand-printed Lithographs.
We invite you to join us at the Marquee for an exclusive look at our collection that we have made available to you.
Greg Johns Sculpture Garden
"A Road Less Travelled"
Greg Johns life-long artistic commitment has resulted in a treasure-trove of profound artworks that range from complicated geometrics that would impress fans of Escher, to timeless organic forms that pay homage to Australia's indigenous people. 
Each sculpture has its own narrative, and that narrative has meaning and relevance, it is these deep-seated values that are at the heart of each handmade artwork, they transcend space and time and are ideally suited to natural environments.
The sculptures vary in size from 2-3 metres to breathtaking monolithic-sized artworks destined for public installation. These painstaking creations are a daunting undertaking for even the most ambitious of artists. Each is a testimony to sheer willpower and unswerving belief in the final result. Many of these exquisite sculptures by Greg Johns have found their way onto 4 continents and a large-scale artwork was recently purchased by Australias's own renowned actress Cate Blanchett for her UK home.
Christopher Talbot, President and Curator - Art Evolution
For further information about the Greg Johns sculpture collection regarding availability and pricing please email us at sales@artevolution.com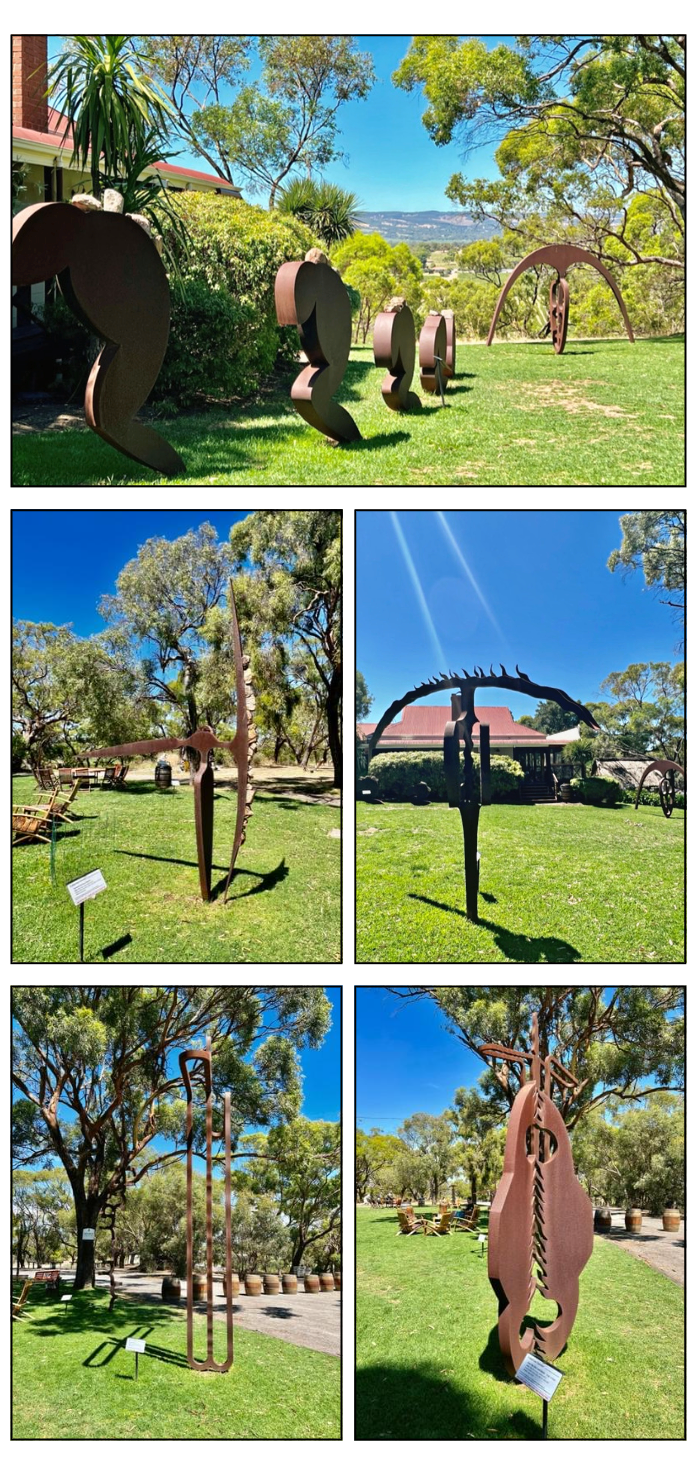 Visit the Sculpture Garden at The d'Arenberg Winery
Collapsible content
Greg Johns Biography

Greg Johns, a full time sculptor of 45 years, has completed major commissions in Australia and internationally, as well as exhibiting annually in solo/major group shows in Australia, New York, Asia, the Middle East and Europe.

Born in 1953 in Adelaide, Australia.                    
Lives and works in Adelaide, Australia.                   

Education:

1975-78: Diploma of Fine Arts, South Australian School of Art.

Selected Biography:

Practising Sculptor – Full Time since 1978.
Member of New York Sculptors' Guild, 89 - 2000
Committee member of Collaborations (Linking Art and Architecture 1990-1994)
Exhibiting with the New Art Centre, Salisbury, England, 88- 2019, New York Sculptors' Guild, NY, 89 -2001 and the Robert Steele Gallery, New York, 98 - 2001.
Helpman Academy Mentor for young artists.
Established major sculpture landscape (400 acres) at Palmer South Australia.
International Opening, November, 2008 - engaging the Australian landscape. 
University of South Australian Mentor for young artists, 2008-2009.
Invited sculptor for Master Class, Tom Bass School of Sculpture, Sydney, 2009.
Mentor for young artist, Sculpture By The Sea 2019.
Established Palmer Sculpture Biennial, 2004 - 2020